I set out two options at the planning stage. For the first option, I tried to animate my model made for character design based around her carefree but curious personality and her life as a ghost. Or I could make a model based on Mimi during her idol career and animate her dynamic motions.
I decided to go for Mimi as an idol because Makis' model Retapology and UV would have caused a lot of problems in the animation pipeline.
I've never had any experience in 3D animation but I wanted to learn and practice the fundamentals to my full potential. So I took on the challenge of making dynamic animations such as lip syncing or stylized movement like running or walking . This contrasts Maki's vulnerable and careful character traits. As a ghost, her movements and interactions would also be limited so I was unsure how to translate this into 3D animation.
So, I chose Mimi because her character would fit the challenges and goals I set up at the beginning of the project. As she is an idol, I'm not restricted in actions or movements. She is able to express a lot more and I had some basic ideas for her animations.
Character Introduction
I will provide context to Mimi's character – to give more understanding to the meaning behind my ideas.
Mimi is an Idol – a Japanese singer from the late 80's known for her singing and her performances. She also serves as Maki's counterpart and is known to be elegant in her movements and speech.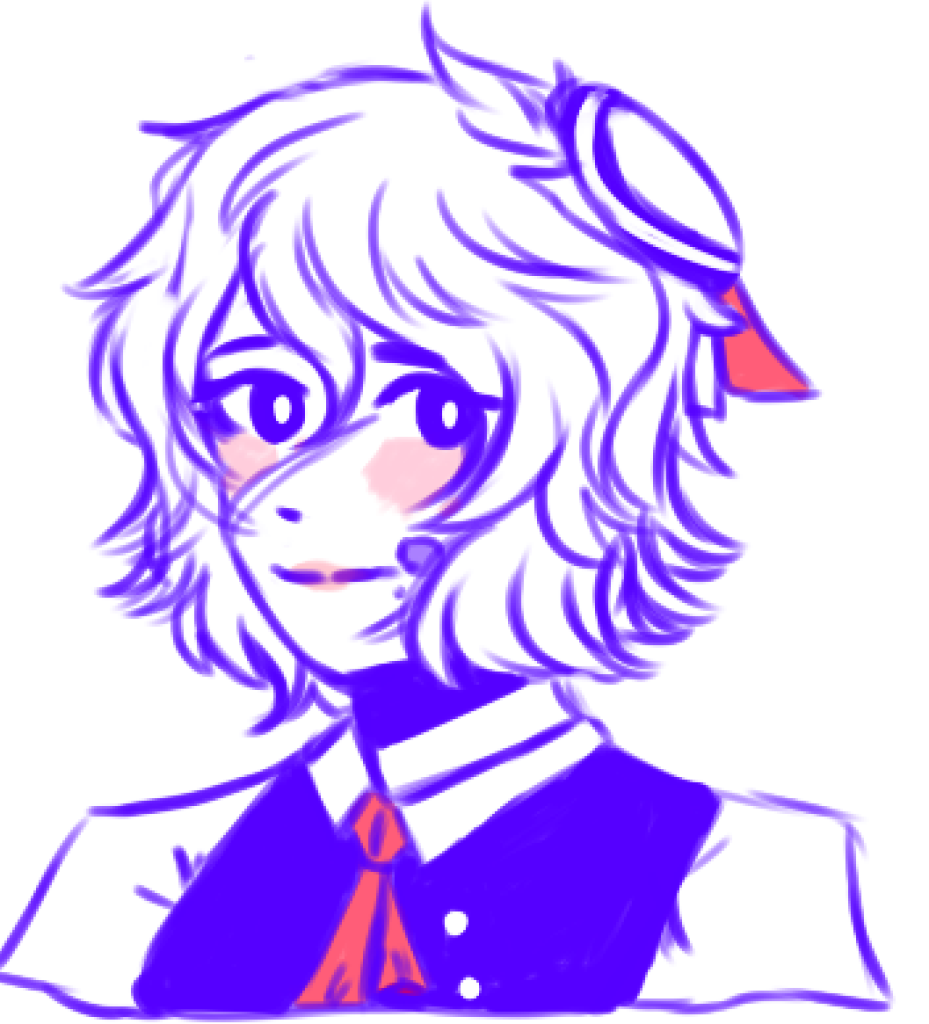 Her character was inspired by an anime idol character called Haruka Kiritani (Hatsune Miku: Project Sekai). Both are professional and perfect singers and their interaction with the audience – they're incredibly melancholic characters as they realize that being an idol isn't what they thought it'd be.
I wanted to reflect those two sides in my sequences – the part where Mimi shows her professional side that's energetic and fun. Whilst her real feelings are solemn and quiet.
Research and Planning
I began to research different idol performances, from various mediums. Here are a couple of examples.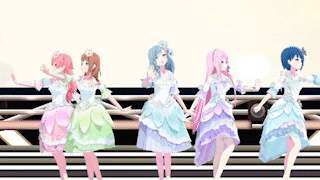 The first two examples come from two games. One shows a virtual performance with a fixed camera whilst the other is a mini game with dynamic poses and varying camera movements. These sequences were motion captured (mo-capped) by real performers, allowing for these movements to be as life like as possible.
As these movements were realistic they served as strong stepping stones for using the rotoscoping method – this method requires tracing over key poses to simulate smooth movements. This animation technique is primarily used for 2D animation however for the references, this will be a strong starting point.
My final reference comes from an live idol performance. I mainly used this example to study different poses and movements.
Voice lines was the main focus of the third animation as I was interested to see how 3D mouth movements differentiated from 2D.
My main inspiration and the reference I will be using comes from Bee and Puppycat, a show about growing up whilst leaving that idealistic view on life to become an adult which suits Mimi's themes of isolation but acceptance of reality as well.
Mimi has to pretend to be elegant and professional in front of the camera to please her fans, although in reality she's tired, homesick and alone. Therefore, she's left wondering… what am I feeling? It's a mix of confusion and sadness that reflects her character.
For the final reference, I had some different ideas for what I wanted to do. One of them, being a run cycle or potentially an introduction scene for Mimi.
These are the two references:
I chose the run cycle from the first reference since I was also interested in experimenting with stepped animation, similar to Spiderman: Into the Spiderverse's style. This would also be a great opportunity to experiment framing and Maya's graphing system later on.
I decided to test out the roto-scoping method to collect key poses using Sync Sketch – a website that allowed me to trace over videos so that I could have these poses prepared for the animation.
For the final reference video I decided to make a short video demonstrating the mouth shapes.
The next area was to work on the models rig.