When it comes to new technology being introduced every year comes with new explorations and discoveries to be made especially when it comes to new heights in player experience. VR has been a medium I've always been interested in but never fully experienced, nor was it a subject I was incredibly knowledgable on besides the Oculus Rift, A VR headset that was released in 2013.
Regardless of this, In these experimental blog posts, I'll be exploring different techniques and practices in order to grasp not only a better understanding on the potential possibilities of creating different environments but also learn the technical aspects such as UX design and player accessibility.
VR 360 Camera
To begin exploring VR, I started off by using Maya to understand the basics of experience creation. For this, I created a basic environment with different structural shapes in order to simulate the player's height within the world.
I also added some basic sky dome lighting to the experience – giving the area more depth especially when rendering the scene. The simple composition of these structures helped create an a domain that towers over the user without making it too overwhelming on the senses.
The VR camera helps add that sense of immersion by allowing users to feel as if they're in a much smaller position. Whilst, at first, this was difficult to create first time due to the proportion considerations; This exercise helped shape my basic understanding on environment building and assisted me to begin to research and apply one of the fundamentals within UX design in VR: Immersion.
Since the VR video won't be able to work in the browser so please download the video for the full experience.
WebVR – Exploring FrameVR
FrameVR is a web based VR creator that allows users to create their own experiences and to allow other members to see your own spaces in both PC and VR. The website also allows other users to collaborate on your space. These spaces could facilitate anything from work spaces to personal projects or even blockouts for bigger VR projects, allowing users to test out the space in the earlier stages of the production timeline from both a VR and PC perspective.
This is incredibly helpful due to these spaces being accessible upon multiple device types, arguably being able to reach for a wider market and playtesters especially within the blockout phase of any project.
For FrameVR, I was mainly experimenting with the tools that the software provided by creating my own personal space that players could relax in within both PC and VR.
For this small project, I wanted players to draw their immediate attention to the table, using eye-catching objects such as cakes and food models to urge the player to inspect the area as soon as they came into the space.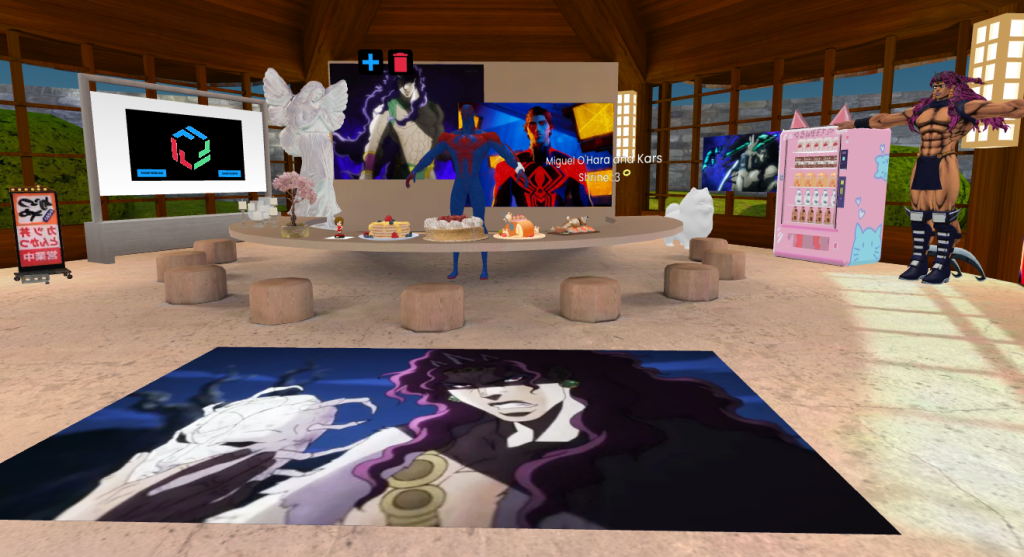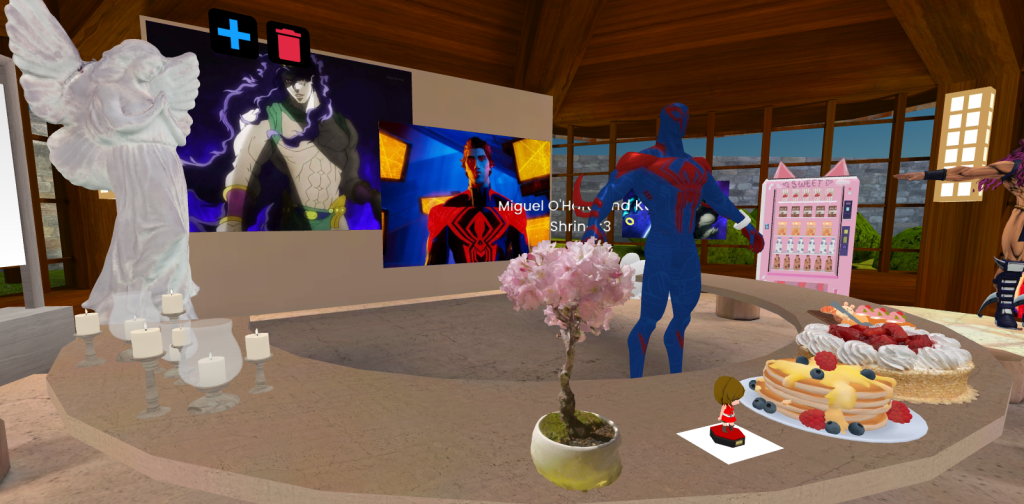 My main theme for this space was to serve as a 'Shrine' – So adding food, plants and candles onto the table helped contribute to the theme alongside a large angel statue to amplify the calm and warm aesthetic to the space. Whilst a casual environment, this project was to mainly experiment with the different tools FrameVR had to offer such as it's ability to import different models and images into the environment and even features such as the drawing whiteboard, text signs and screen sharing board.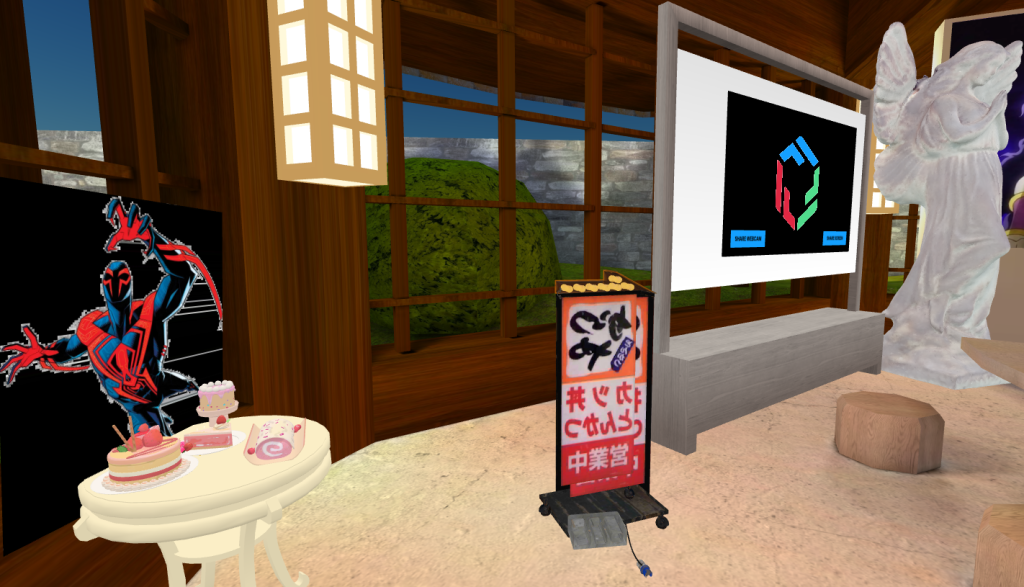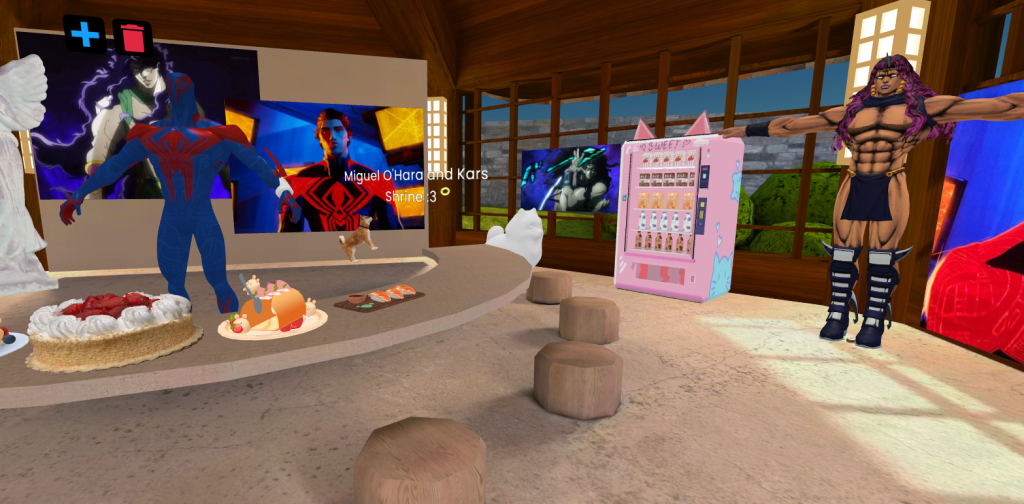 Whilst it was interesting to explore FrameVR and it's capabilities, I won't be using this for my blockouts during the production of my VR project, mainly due to my familiarity with Maya as a software as well as Frame's limitations such as limited polycount and the lack of experience with Frame's modelling tool.
Nevertheless, This website was interesting to experiment with, especially when it came to understanding visual aesthetics when it came to capturing the user's attention without making the area overcrowded.